When COTS Won't Cut It... Try Integrated RF Solutions!
Need a custom crystal oscillator with an enclosure and multiple SMA outputs? Do you like our low phase noise Apollo series but need it integrated with our Hera multiplexer? Wish there as an integrated oscillator and phase-lock loop (PLL)? Looking for a Unicorn?
Don't worry, Bliley's got you covered! Our RF solutions and assured PNT (Positioning, Navigation, and Timing) provide custom products to fit your specific needs (minus the Unicorn).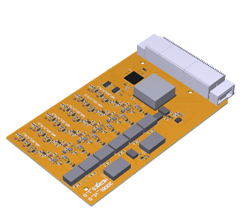 We can combine RF capabilities to meet your requirements including:
Low phase noise
Low power
Low-g sensitivity
G-compensation
Multiplexers
RF synthesizers
GPS disciplining
Phase-Lock Loops (PLLs)
Custom enclosures and input/output
3U and 6U Master Reference Oscillators (MROs), Reference Generator Modules (RGMs), and Frequency Generation Units (FGUs)
Integrated RF and

timing solutions to meet DoD Modular Open System Approaches (MOSA) guidelines
Integrated RF Solutions for Part Obsolescence
Have a component that is now end of life? Or about time to modernize an ancient design? Bliley Technologies excels at designing and re-designing components to refresh your old designs.
If you're interested in Bliley Technologies RF solution capabilities (or if you're unsure of the best option for your needs) we're ready to help! Request a quote or contact us today.