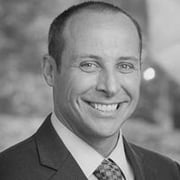 Leading a talented team through technological advances in Bliley's core pillars of expertise in Low Phase Noise, Low Power, G-force Compensation, Position Navigation Timing (PNT), and High reliability (Space) products. Providing an entrepreneurial focus to a mature industry ripe for innovation.
Keith has 20+ years of global product growth leadership within global executive/GM roles at General Electric (GE) and Finmeccanica.
--------------------
Cat herder extraordinaire! Been herding cats for 10 plus years, 4 of which have been with Bliley. 15 years of experience in space and complex microelectronic systems. Innovator of multiple patents and entrepreneurialism in the veins. If you need a hard problem solved, look no further!
David leads our team of talented engineers on new, innovative, and unique product offerings. From initial concept to full-rate production.